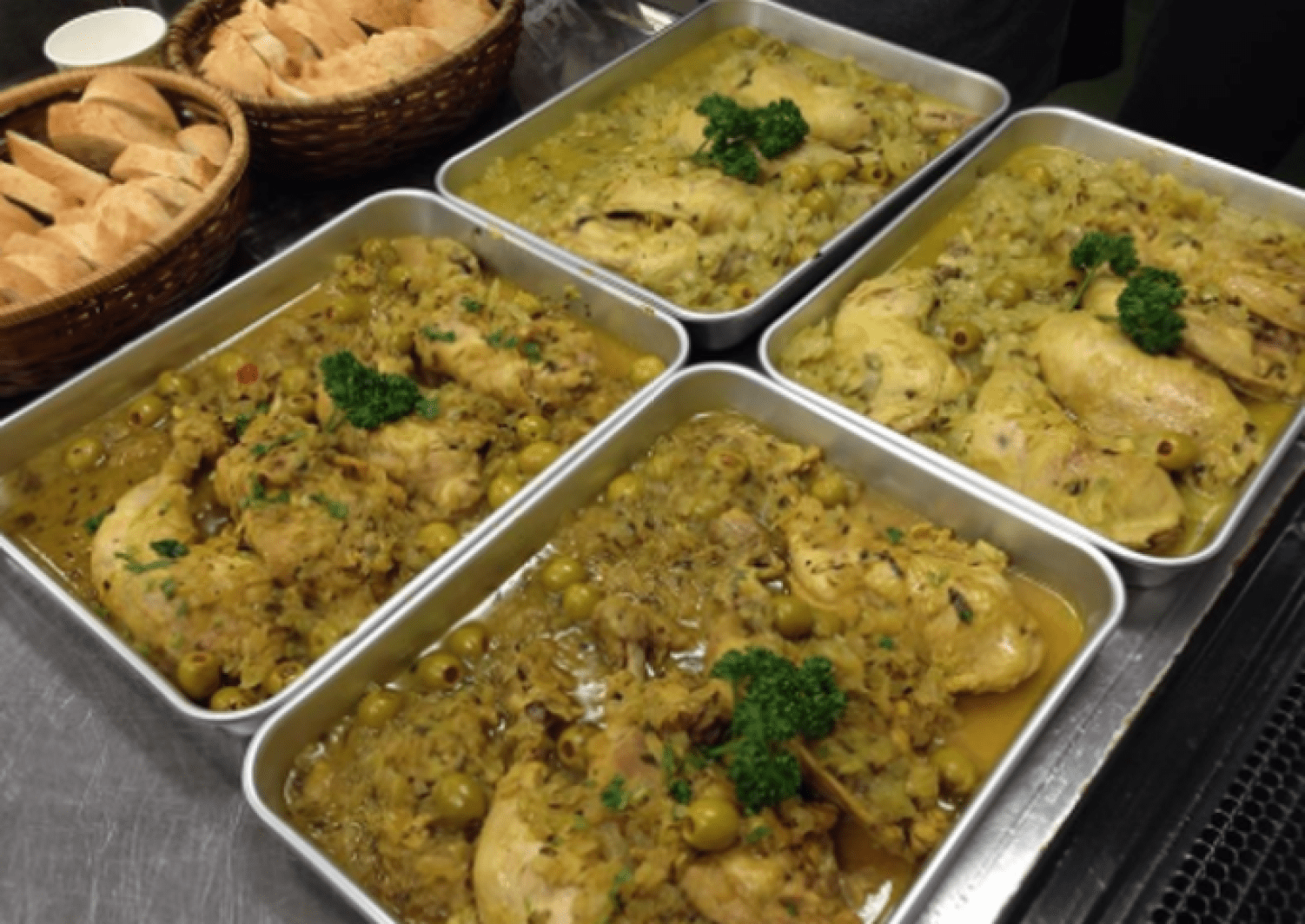 Moroccan chicken tagine is a savory and exotic dish that's a perfect meal for any occasion. This traditional Moroccan dish is made with chicken pieces braised with spices, garlic, onion, olives, and lemons. The dish is company worthy, yet easy to throw together, making it perfect for busy weeknights or any special occasion.
The tagine functions like a slow cooker in a sense, and the cone shape functions as a way to return moisture to the base of the tagine, making it moist and flavorful. The chicken is seasoned with a spice blend including cinnamon and cumin, and it's simmered with apricots and raisins.
One of the great things about Moroccan chicken tagine is how easy it is to adjust to your liking. You can use different spices and herbs to create your own unique flavors. You can also experiment with different types of olives or preserved lemons to add depth of flavor to it.
To make Moroccan chicken tagine, start by seasoning the chicken with a spice blend including cinnamon and cumin. Then, braise the chicken pieces with spices, garlic, onion, olives, and preserved lemons. Add apricots and raisins for sweetness and flavor.
You can cook Moroccan chicken tagine using 18 ingredients and 9 steps.
The ingredients needed to make Moroccan chicken tagine:
500 g chicken (cut into pieces or just thighs)
Chicken liver
3/4 cup water or chicken broth
2 onions (grated)
Potatoes or other vegetables
The pulp of 1 large preserved lemon
1 handful fresh parsley
1 teaspoon ground ginger
1/4 teaspoon pepper
2 tablespoons olive oil
1/2 teaspoon ground cumin
1/2 tablespoon salt
1/2 tablespoon turmeric
A Few leaves of Saffron
Pinch salt and ground ginger
1 tablespoon fresh lemon juice
Handful green olives
Bread
Release the full flavor of the saffron by crushing its threads before adding to the tagine. In Morocco, the most common vegetables used in chicken tagines are potatoes, green peas, carrots, cauliflower, green peppers, and zucchini. You can make Moroccan chicken tagine with whatever vegetable leftovers you have. Moroccan Chicken Tagine is a highly versatile dish.
Need Quality Kitchen Essentials?
Instructions to make Moroccan chicken tagine:
Start by preparing the ingredients: Finely chop the pulp of the preserved lemon, and the parsley.
In a large bowl separate the chicken pieces and combine: the chopped parsley, chopped preserved lemon pulp, ginger, cumin, pepper, turmeric, saffron and olive oil.
Mix the ingredients very well and make sure that every piece of the chicken is well immersed into the marinade. Cover and refrigerate for about an hour.
In a medium to large pot, drizzle the olive oil and add the pealed and grated onions, with a little bit of salt and ginger.
When the onions become soft and transparent, add the chicken with its marinade.
On low to medium heat, cover the pot and cook for around 15-20 minutes.
When the chicken and the onion both release their juices, add the water and reduce the heat to low. Cover the pot, and let the chicken simmer and cook for an hour or so.
When the chicken has become tender, add the lemon juice, the olives, the chicken liver and the potatoes, and let everything cook uncovered until the sauce thickens.
Serve when it's hot!
If you want to eat the Moroccan way, serve with French bread, and eat IT with your hands.
The slow cooking process infuses the meat or vegetables with rich incredible flavors that burst out as soon as you take a bite. According to a Moroccan friend, the spices vary from region to region, mostly due to local taste and customs. Sweet and savory tagines are quite popular in Morocco, with a great number of them including fresh or dried fruit as key ingredients.
Enjoy!